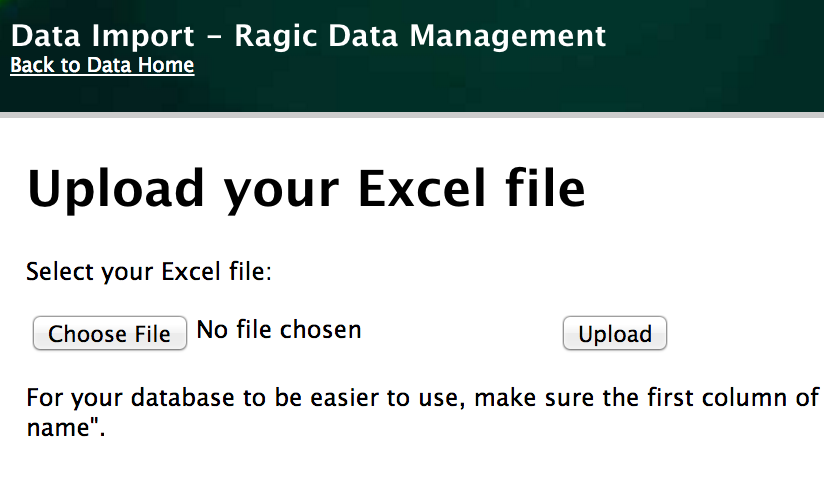 1. Ragic will now try to automatically determine the default mapping of your Excel sheet by using the header names to guess which field that it should map to.
2. Full text search index will now be updated when you upload data via Excel.
3. The key field no longer needs to be the first field of the spreadsheet. The key field will be determined by the form definition.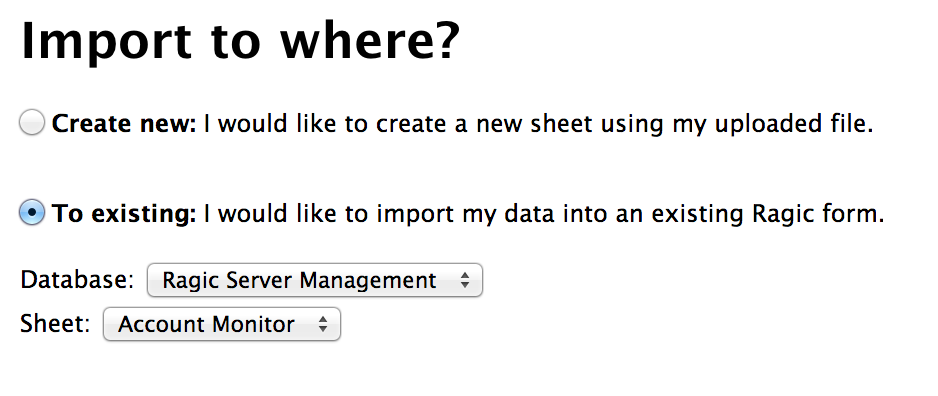 4. If the field mapped to the key field of the form is empty, the record will be skipped to avoid multiple entries with empty key fields.
5. Added check to make sure key field is mapped, and no duplicated mapping.