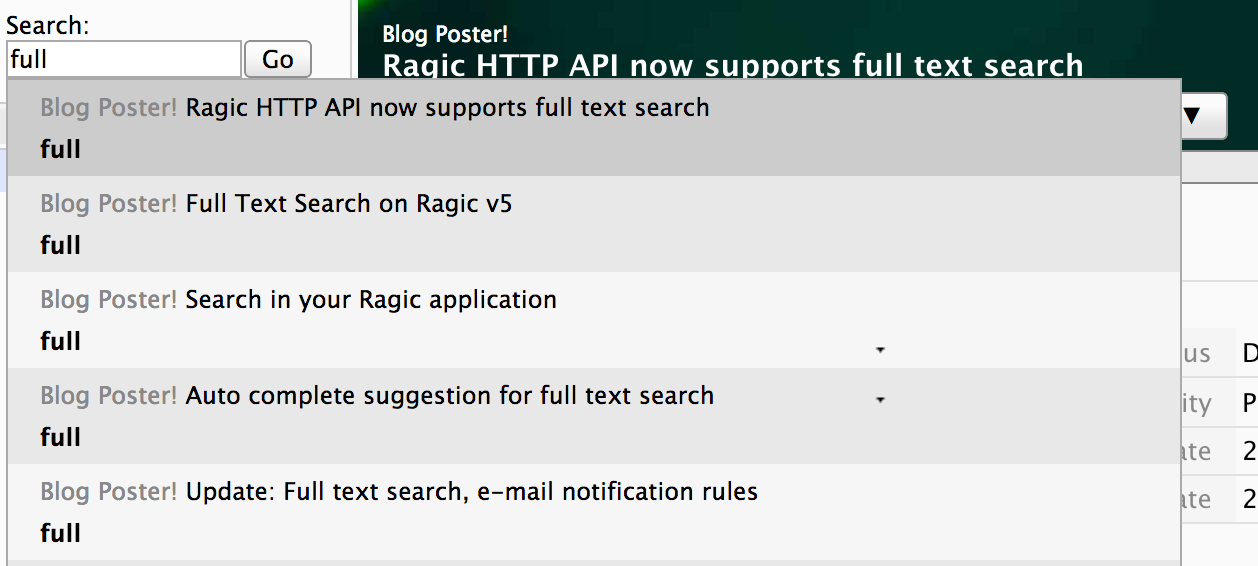 If you use the full text search API a lot, you can use them in your custom applications integrating Ragic. Just add the query string parameter fts=
, and you can get the results using our full text search engine.

We've also done some performance enhancements on searching for one single entry with exact keywords on large data sets.