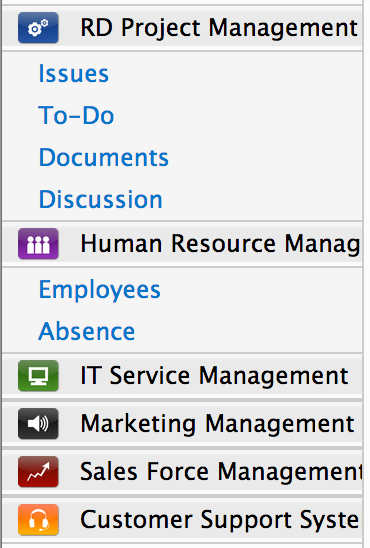 You can now add any URL to the left sidebar like a Ragic sheet. The URL will be loaded as an iframe at the right area. This feature is great for putting the customized reports and forms that you made with Ragic Java API or HTTP API inside Ragic to give users a seamless user experience.
Right now we have not added a direct UI to add this type of add-ons, but you can use the account backup feature to download your account database definition only, open it with a RAR unarchiver, and modify the config.xml inside your application. The format should look something like this:
...
CNN
Google
Please assign a seq number not used by any of your sheets.