The selector works very well in most cases if you know what the value that you want to choose, or knows the letters that it starts with. But there are cases that you just don't know the name of the option, but you know what categories that this option is in. Or there's just simply too many options in that field to be placed in a auto complete selector.
We now added support for pop up option picker for linked fields. You can choose "link to other sheet" for a field input type, and select the field that it should be linked to. When users click on the arrow to choose a value, the listing page of the linked field will be shown for you to choose an entry as the option value.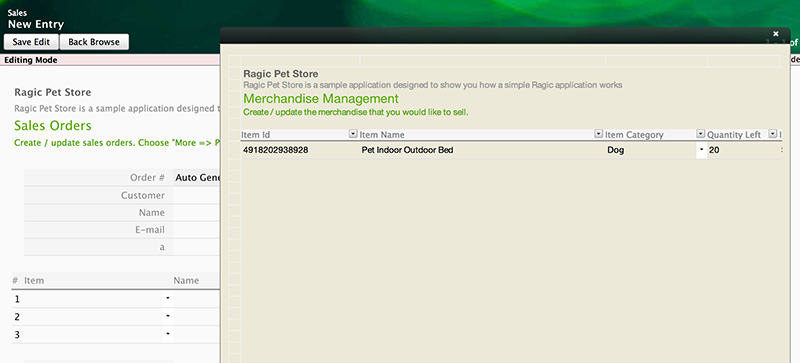 You can use all the filter functions on that listing page using the arrow button at the table headers to filter out the option that you would like to choose. For this type of field, you can still type in what the value starts with and still use auto complete to pick a value. Both ways to pick a value will still work with this new feature.
Hopefully the "link to other field" input type will become the standard way for Ragic applications to link fields in different forms in the future. It's just much simpler than using the low level hard links and soft links. Use this input type if you can, only use hard link and soft links when necessary.